Wow! We're really encouraged by the great response we've received from local restaurant and bar owners and managers. We're going to have a super busy (emphasis on "super"!) spring and summer ahead of us, so Roxanne better get ready to hang out!
We also have it on excellent authority from a few of our Facebook friends that some of the  restaurants in today's post welcome your dogs, as well.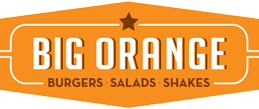 Big Orange Burger, is located in West Little Rock's Promenade at Chenal shopping center, which is itself quite dog friendly. We hear that the Apple store, Anthropologie and Kenneth Edward permit dogs in their stores.
Big Orange can seriously throw down on a burger, y'all. There's been a proliferation of burger joints popping up all around Little Rock, but for our money, Big Orange has got it going on. And, the truffle garlic herb fries with aioli…? You'd be doing yourself a serious disservice if you don't try them.
In addition to their hand-spun shakes, Big Orange has a full bar serving 50 beers, a great wine selection, and seasonal signature cocktails. We intend to head to the patio and indulge in an item from their Spring 2013 cocktail menu soon!
17809 Chenal Pkwy, STE.G-101, Little Rock, Arkansas 72223
Phone: 501-821-1515
Hours of Operation:
Sun-Thu: 11:00 am-9:00 pm
Fri-Sat: 11:00 am-11:00 pm (Bar is open until midnight)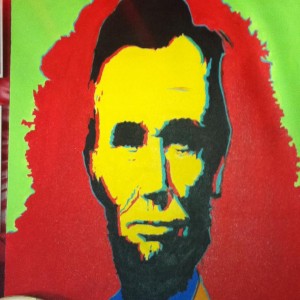 Cafe Prego has been a standby in Little Rock's dog-friendly and highly walkable Heights neighborhood for years. When you're not hanging out on the patio, be sure to take a peek inside at the kitschy decor.
They're under new ownership and just held their grand re-opening Friday, so we'll definitely head over in the next couple weeks to check out the updated menu.
5510 Kavanaugh Blvd. Little Rock, Arkansas 72207
Phone: 501-663-5355
Hours of Operation:
Mon-Thu: 11:30 am – 2:00 pm and 5:30 pm – 9:30 pm
Fri: 11:30 am – 2:00 pm and 5:30 pm – 10:00 pm
Sat: 5:30 pm – 10:00 pm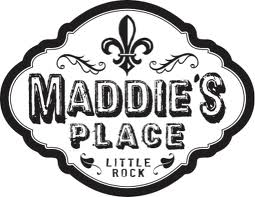 Maddie's Place is the newest member of the Rebsamen Park Road Restaurant Row in the Riverdale area. Say that three times fast; I double dog dare you.
They place an emphasis on comfort food with a New Orleans twist, and they've definitely hit a home run with their menu. They'd better, since the chef served as executive sous chef under celeb chef Emeril Lagasse for almost ten years!
The shrimp and grits with an andouille reduction is To. Die. For. The white cheddar grits are creamy and delicious and the shrimp are enormous and perfectly prepared. And dem po' boys! You have to give them a whirl.
1615 Rebsamen Park Road, Little Rock, AR 72202
Phone: 501-660-4040
Hours of Operation:
Tue-Sat: 11:00 am – 9:00 pm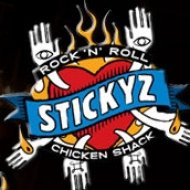 Stickyz Rock 'n' Roll Chicken Shack is the sister restaurant to the previously mentioned Revolution Restaurant from our inaugural post. They've been on the River Market scene since the River Market was a thing.
Not only do they book some of the best live music in Little Rock, they also serve up some super grub! I'm a fan of the original recipe chicken fingerz with the creamy dill and creamy cilantro dipping sauces. With nine types of chicken fingerz and ten dipping sauces, the combos you can create are practically endless. Okay, not really, but math is hard.
Their creative menu also presents a great selection of sandwiches, salads, burgers, and pizzas. Of course, they have a full bar.
Owner Chris King told us to watch for something special just for dogs (we know what it is, but we're sworn to secrecy!). As soon as we can, we will absolutely let you know what's up!
107 River Market Ave., Little Rock, AR 72201
Phone: 501-372-7707
Hours of Operation:
Mon – Sat: 11:00 am – 2:00 am
Sun: 12:00 am – 10:00 pm