Well, we're off to a great start with our inaugural post for Dog Friendly Little Rock! Now, if the weather would just cooperate so we can get out on some of these patios with Roxanne the Rock Star, and enjoy a little food and drink. It's officially the second day of spring and the temperature is a balmy 49°F outside. If Punxatawney Phil doesn't have a bounty on his head right about now, he should.
Over the past few days, we've been contacting restaurants in the Central Arkansas area to see which ones permit well-behaved pooches on their patios. We've received a great response so far. Thank you to those restaurant owners and GMs who have sent such nice notes!
Since the weather is so crappy, our individual reviews will be forthcoming, but we want to link to some of the places who have already indicated they're dog friendly. We want to make sure you get a jump on things and plan ahead (especially if you're an out-of-towner traveling to Little Rock with your best buddy). The list is in alphabetical order.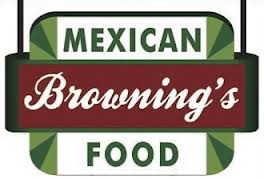 Browning's Mexican Grill has been an institution in the Heights neighborhood of Little Rock for more than 60 years. A recent re-vamp of the building and the menu has been met with very positive feedback, so we're excited to give them a try (it's been about 25 years!). They provide an exterior patio entrance and no restrictions on size or breed of dog. And, according to the email message I received, "Bow wow. Nos gustan los perros!"
5805 Kavanaugh Blvd. Little Rock, AR 72207
Phone: 501-663-9956
Hours of Operation: Daily 11 am – Close
Weekend Brunch: 11 am – 3 pm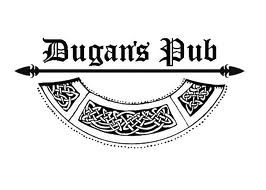 Dugan's Pub is conveniently located right across the street from our condo, so once it finally warms up, I can see us as patio regulars with Miss Roxanne. The chicken fingers are great, and if you don't try the Corbee Toast or the Gorgonzola Dip, you're really missing out. The full bar has a great assortment of Irish Whiskeys and Scotch, as well as a good selection of beer, both on tap and bottle.
According to owner, Don Dugan, "We are absolutely dog friendly. We do have a separate entrance and we are happy to  bring water for dogs."
401 E. Third St., Little Rock, AR 72201 (The corner of 3rd and Rock St. in the River Market)
Phone: 501-244-0542
Hours of Operation:
Mon-Fri 11 am – 2 am
Sat 11 am – 1 am
Sun 11 am – 10 pm

The House is a groovy old… well, house in Little Rock's highly walkable Hillcrest neighborhood. They place emphasis on food that's locally sourced when possible, and they serve up some mighty fine burgers, sandwiches, and salads. Their cocktail menu is great, too, and I've had a delicious Sazerac there. Okay, it was two; don't judge. Parking can be a bit of a challenge on nice days, but find a spot on the street and take a stroll. It's worth it.
722 N Palm St., Little Rock, AR 72205
Phone: 501-663-4500
Hours of Operation:
Mon-Thu 11 am – 11 pm
Fri 11 am – 12 am
Sat 10 am – 12 am
Sun 10 am – 11 pm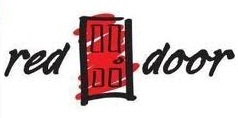 Red Door Restaurant is chef and restaurateur Mark Abernathy's latest creation. With a focus on modern Southern cuisine, Red Door serves breakfast, lunch, and dinner, as well as brunch on Saturdays. They also have a full bar and great wine list. The pork osso buco is out of this world, and the Bene Vita Meatballs are hugely delicious (emphasis on "huge"). Be sure to kick off your meal with the Red Door/Blue Mesa Cheese Dip. It's a delicious departure from the typical white queso found at most places.
According to Chef Abernathy, Red Door accepts well-behaved pets, on a leash, on the front patio at Red Door. NOTE: Red Door has two decks, one right off the parking lot and one facing Cantrell Rd. The Cantrell Rd. patio is dog friendly. Enter via the wheelchair entrance.
3701 Old Cantrell Rd., Little Rock, AR 72202
Phone: 501-666-8482
Hours of Operation:
Breakfast: Tue–Fri 7 – 10 am
Lunch: Tue–Fri 11 am – 2 pm
Dinner: Sun–Thu 5 – 9 pm;  Fri–Sat 5 – 10 pm
Saturday Brunch: 9:30 am – 2 pm

Revolution Restaurant has been a cornerstone of Little Rock's River Market District, perfectly positioned at the corner of Cantrell Rd. and President Clinton Ave., for several years. Featuring more than a dozen unique tacos and a tapas-style appetizer menu, Revolution also has a full bar offering drink specialties ranging from margaritas to mojitos to caipirinha. The large patio is perfect for people watching and its proximity to local hotels and the convention center is ideal.
300 President Clinton Ave., Little Rock, AR 72201
501-823-0090
Hours of Operation:
Mon 4 – 10 pm
Tue & Wed 11 am – 10 pm
Thu-Sat 11 am – 11 pm
Sun 11 am – 10 pm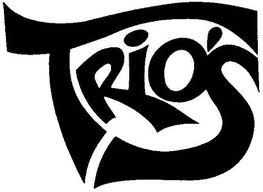 Trio's is a fixture on the Little Rock scene, and has been extremely popular with diners for more than 25 years. The reason is clear: Great food, impeccable service (most of the staff have been around as long as the restaurant has), and an easily accessible location in West Little Rock's Pavilion in the Park shopping center. Trio's features daily specials on their website and fabulously fresh dishes on the menu. Personal favorites include the Shrimp & Artichoke Remoulade, the Shrimp Enchiladas, Chicken Enchiladas, Voodoo Pasta, and The Best Hot Crab Dip (no lie). Top off your visit with one of their specialty cocktails or a glass of vino from their extensive wine list.
Owner Capi Peck says, "We are happy to see well behaved dogs on our patio at Trio's.  We don't have any restrictions regarding size, breed, etc. We just ask that they be good doggies with nice manners. We are happy to provide a water bowl and sometimes have treats.  Just ask your server."
8201 Cantrell Rd., Ste. 100, Little Rock, AR 72227
Phone: 501-221-3330
Hours of Operation:
Lunch: Mon-Sat, 11 am – 2:30 pm
Dinner: Mon-Sat, 5:30 pm close (generally 9 pm)
Brunch: Sun 10 am – 2:30 pm
Happy patio dining with your pup once the weather warms up! Shoot me an email or Tweet us up to let us know what you think (or let me know if you'd like us to feature your restaurant in an upcoming post).
If you see us with Roxanne on a patio somewhere, come say "hi!"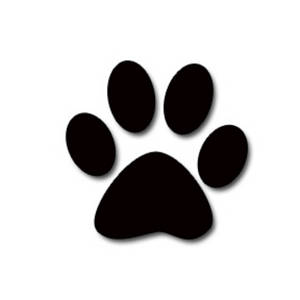 Chris, Mike, and Roxanne
var _gaq = _gaq || []; _gaq.push(['_setAccount', 'UA-39761644-1']); _gaq.push(['_trackPageview']);
(function() { var ga = document.createElement('script'); ga.type = 'text/javascript'; ga.async = true; ga.src = ('https:' == document.location.protocol ? 'https://ssl' : 'http://www') + '.google-analytics.com/ga.js'; var s = document.getElementsByTagName('script')[0]; s.parentNode.insertBefore(ga, s); })();