Work travel has been kicking my butt lately, so my apologies for the lack of posts. We have a lot to catch up on and a ton of places to go get your eat and drink on, so let's get started!
First, a quick update on U.S. Pizza-gate. Despite repeated attempts by us and others to make their management aware that the Arkansas Department of Health does, indeed, permit dogs on restaurant patios, U.S. Pizza still has signs up indicating that dogs are prohibited due to ADH regulations.
It appears that they decided to change their house rules, which of course is their prerogative; however, it's unfortunate that they continue to use the ADH as a scapegoat instead of having the integrity to simply say they've changed their policy. I'd have more respect (and pizza and beer dollars) for them if they made that one change to the signs. No matter, though, there are plenty of other Central Arkansas restaurants with patios that welcome your pups, so let's get to it.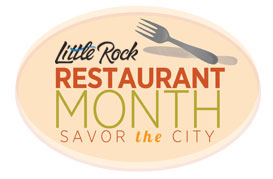 As I'm sure you've already heard, August is "Savor the City," Little Rock's restaurant month. Yes, I know August is almost over (!!), but you can still get some great deals at local digs. The weather has been absolutely, and unusually, perfect for mid-August, so get to a patio ASAP!
Drop by and sample the offerings at some of our dog-friendly favorites. And don't miss the dog special at Trio's! They know how to do it up right.
You can also grab some great deals across the river in North Little Rock starting today. Argenta Restaurant Week runs from August 19-24. Restaurants are offering special $8 two-course lunch menus and $25 three-course dinner menus along with their regular menus. Drop by the following dog-friendly restaurants:
* As an aside, hey, Big Whiskey's, why haven't you added Little Rock to the list of locations on your website? You've been in business here for several years. Perplexing.