We're going to be out of the country for a week or so on vacation from the 17th until the 25th, but if you're local to Little Rock, be sure to keep an eye out for us on KTHV Channel 11 on May 22nd. I hope Roxanne and I represent Dog Friendly Little Rock well!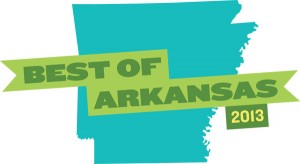 While we're gone, we sure would love it if you'd vote for DogFriendlyLittleRock.com as your favorite blog in the Arkansas Times "Best of Arkansas" survey if you have a minute! The blog category is listed under the "Media" section. Oh, and be sure to also vote for your favorite dog-friendly restaurant, your favorite vet, and your favorite dog park! The survey closes June 13 at 12:00 a.m., so you've got plenty of time, but why wait?
If we even get an honorable mention, we'll donate $500 to the Humane Society of Pulaski County, so please ask all of your friends to vote for us, too.