Little Rock's forecast for this weekend looks to be pretty spectacular, so we suggest you grab your pup and head to a patio for lunch or dinner! It's Mike's birthday weekend, so we'll be out and about with Roxanne. If you see us, stop by and say, "HI!" If you're so inclined, you could also buy Mike a birthday beer; I'm pretty certain he wouldn't mind.
We've got even more restaurants to post about, but we want to highlight one in particular.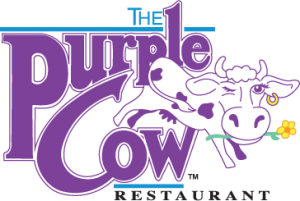 The folks at The Purple Cow have been exceptional in working with us, and they've even developed a new set of rules to post on their patios that will help ensure the safety of all of their guests – canine and human.
This family- and dog-friendly 50s-style diner has been a fixture in Little Rock for nearly 25 years, and they've got a new-ish (opened in 2010) location in Hot Springs, which does not permit dogs as there's no outside entrance to the patio. The many times we've been to both Little Rock locations they've always been crowded, and it's easy to see why. The Purple Cow has hit the nail on the head with their combination of attentive service and great food that's reasonably priced. Kids love the place (Hey! Purple ice cream!), but there's plenty for the grownups to like, too. The Purple Cow offers up an extensive menu of burgers and sandwiches (I'm partial to the patty melt), as well as soups and salads.
They also serve beer and wine, but if you're feeling particularly indulgent, go ahead and get a shot of Kahlua in that adult chocolate milkshake you order for dessert. They do that, too.
Here are the particulars:
8026 Cantrell Road, Little Rock
Phone: 501-221-3555
11602 Chenal Parkway, Little Rock
Phone: 501-224-4433
Hours of Operation:
Sun-Thu: 11 a.m.-9 p.m.
Fri-Sat: 11 a.m.-10 p.m.
Oh, and don't forget the weekend brunch!
Cantrell Road location, 9 a.m.-2 p.m.
Chenal Parkway location, 11 a.m.-2 p.m.
Even More Dog-Friendly Patios
Now, on to the many other restaurants who have told us they'd love to host your good doggies on their patios.

Community Bakery is so much more than "just" a bakery! If it wouldn't make their logo too unwieldy, we might suggest they change their name to "Community Bakery, Cafe, Coffee Shop, and General Local Hangout Place."
Not only do they bake up a delightful selection of pastries, cookies, and breads, but they also serve up breakfast; sandwiches; some fantastic soups, frittatas, and quiche – the selections change daily (added bonus: their website is always up-to-date!); as well as pannini, and a daily sandwich special.
Our favorites are the spinach and feta croissant (so flaky and savory), the tarragon chicken salad sandwich and the lox and cream cheese bagel. Be sure to check out the paintings and photography from local artists when you're inside placing your order. Oh, and they have free WiFi!
1200 Main St., Little Rock, AR 72202
Phone: 501-375-6418
Hours of Operation:
Mon–Thu: 6:00am–8:00pm
Fri–Sat: 6:00am–9:00pm
Sun: 7:00am–8:00pm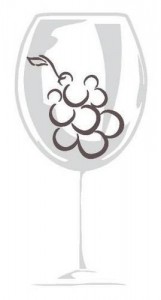 Crush Wine Bar. Now that's a name we can get behind! Somewhat shockingly, we have yet to try this fun-looking vino place in the Argenta Arts District (although several of our pals say it's fantastic). With specials like $20 bottle Tuesdays, and tons of tasting events, I see a trip over the river into North Little Rock in our very near future. They confirmed via their Facebook page that their patio is dog friendly, so we'll update with more info when we give them a try.
318 North Main Street North Little Rock, Arkansas 72114
Phone: 501-374-9463
Hours of Operation:
Tue-Thu: 4:00-10:00 pm
Fri-Sat: 4:00-11:00 pm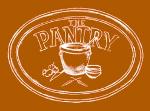 The Pantry is categorized on Yelp as a German restaurant, which is somewhat perplexing. Yes, The Pantry serves up delicious housemade bratwurst and weinerschnitzel, but their menu offers up so much more than that. Owner and Food Evangelist, Tomas Bohm, has crafted a menu that can only be described as delightfully international. We've been for lunch, sans the pooch, and had the most delicious grilled salmon and Israeli couscous salad and a glass of wine from their extremely well thought out wine list.
IMPORTANT NOTE: The Pantry has a small patio, and as such, the proprietor has stated that only small dogs are permitted.
11401 Rodney Parham Rd., Little Rock, AR 72212
Phone: 501-353-1875
Hours of Operation:
Lunch: Mon-Fri: 11:00 am-4:00 pm
Dinner: Mon-Sat: 4:00-midnight