Exciting news for downtown dog owners and visitors traveling with their pups! MacArthur Park is holding the grand opening of Little Rock's newest dog park tomorrow, March 30, at 12:40 p.m.
Located at the southeast corner of the park (near the law school), MacArthur UNLEASHED is a two-acre play place for your canine buddies, featuring fire hydrants painted by local artists, a dog washing area, watering stations (for dogs and their humans), fenced-in areas for small dogs (30 lbs. and under) and large dogs, and more.
Another "don't miss" event combining food and fun with your pups is the "Paws 'n Craws" fundraiser 2 p.m. Saturday, April 6 across from the dog park at the Foster Pavilion. Profits will go toward expansion of the dog park, including the addition of a shade structure, public art, a solar powered emergency call box, WiFi access, and more LED lighting and seating. Tickets are $30 and include crawfish and all of the fixins', as well as beer and live music. Dogs get in free.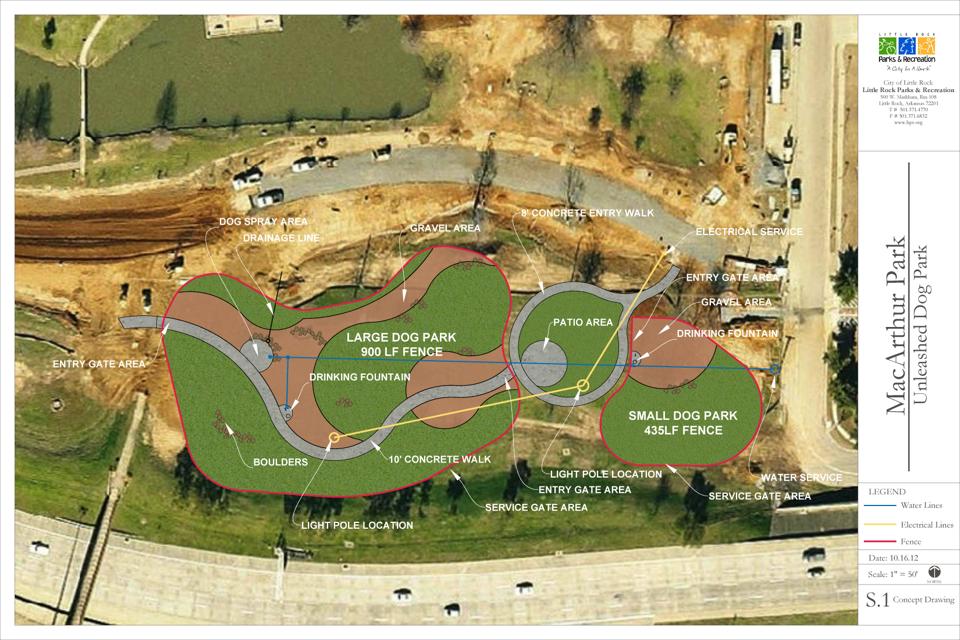 var _gaq = _gaq || []; _gaq.push(['_setAccount', 'UA-39761644-1']); _gaq.push(['_trackPageview']);
(function() { var ga = document.createElement('script'); ga.type = 'text/javascript'; ga.async = true; ga.src = ('https:' == document.location.protocol ? 'https://ssl' : 'http://www') + '.google-analytics.com/ga.js'; var s = document.getElementsByTagName('script')[0]; s.parentNode.insertBefore(ga, s); })();